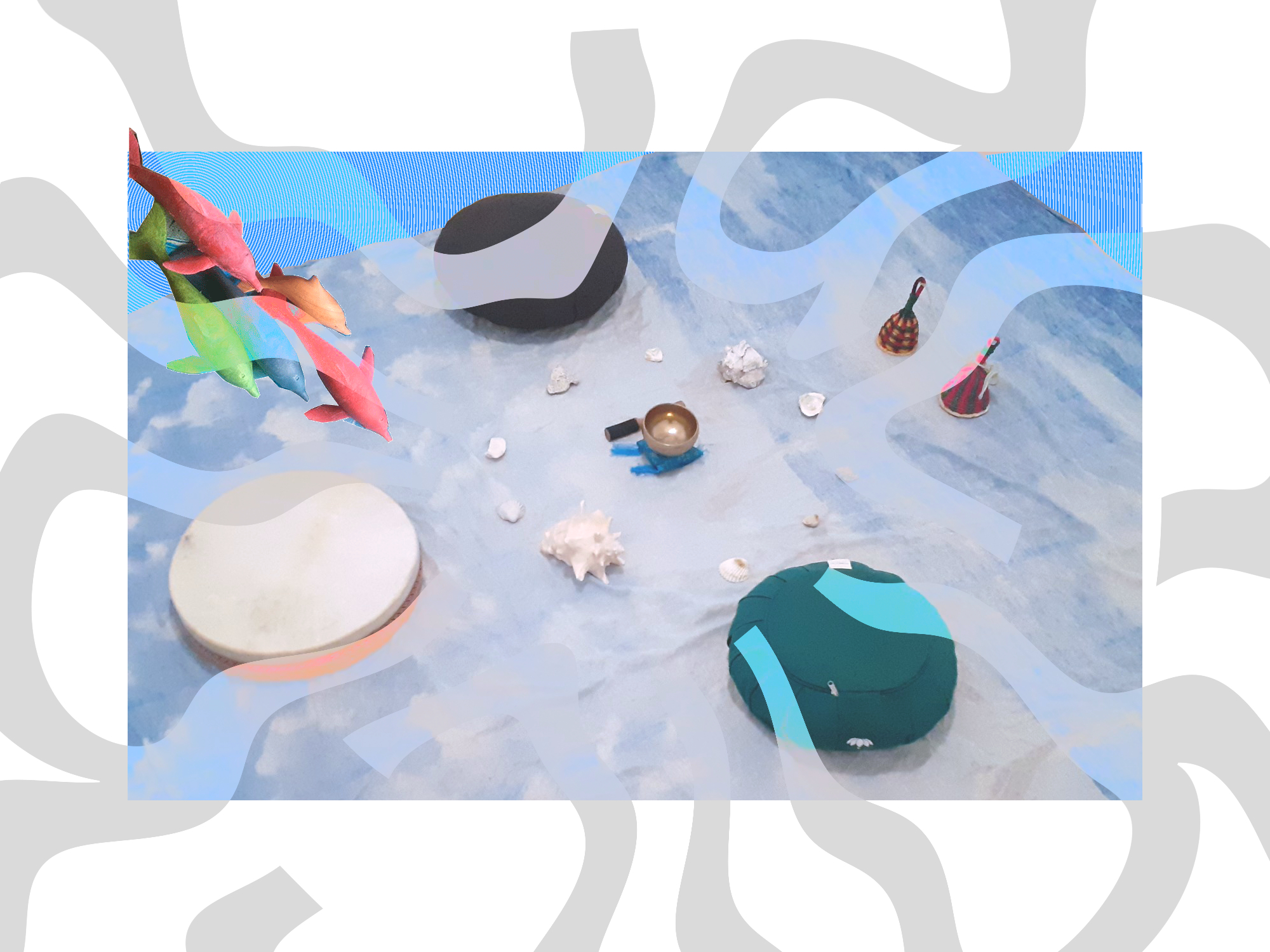 Whale Moon: Cover art collage. It contains the picture of the setup in which the recording was made.
A sound recording of a commissioned ritual piece conducted as a contribution to Vibraera, a project led by Consoll Lupia. Recorded in collaboration with Daphne X.
"Vibraera is an energetic action based on the principles of Love, Joy, Unity, and Co-operation which consists of the collective synchronization of vibrations in tune with the network of cetacean consciousness.
At 4pm on the 22nd of May 2020, coinciding with the spring New Moon and the 37th anniversary of the finding of a 19-meter-long Whale on the beach of El Prat de Llobregat, we celebrated Vibraera."
More informatin at: https://www.vibraera.net/